Drumming Workshop with Sutton Music Service and Paving the Way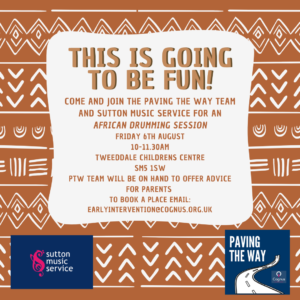 Emotions Workshop for Paving the Way Families
This workshop is for Primary school children to explore different emotions and develop strategies to help with the more tricky ones using videos, games and peer support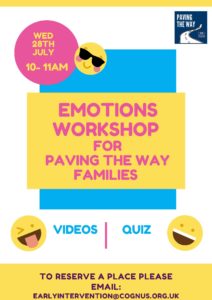 Paving the Way and Leo Academy Summer School
The Paving the Way team will be working with Leo Academy Trust during the summer holidays to provide workshops for vulnerable children across the borough to support their emotional health and wellbeing.
The workshops will be fun for all the family and will provide a safe space to relax and let off some steam whilst learning some positive skills and strategies to use at home and at school.
The team will also be available to provide advice and support for parents/ carers on a number of challenges their children maybe experiencing e.g. attention and concentration, social communication, anxiety.
Paving the Way also provide other activities for families referred to our service past and present during the holidays.