Welcome to the Sutton Virtual School for Children Looked After!
Sutton Virtual School is here to provide educational support for children in care.
Our Virtual School values are:
 Courage
 Aspire
 Integrity
 Kind
We will issue rewards at the end of term in relation to these values, so keep working hard both in and out of school!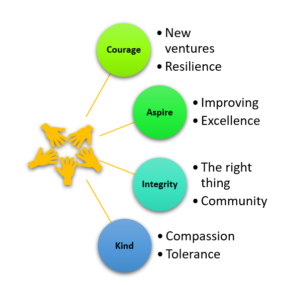 We will work to support your education by:
ensuring that you are placed in Good and Outstanding schools
ensuring the spending of the Pupil Premium Grant supports your learning
ensuring that you are quickly admitted to new a school, if needed
ensuring everyone involved in your education is challenged to have the highest aspirations for your future
We will ensure you can attend a high quality Personal Education Planning meeting once each term to discuss how you can make progress in your education.
We will either attend the PEP in person or attend in a Virtual way using Skype.  We will ensure that everything is being done to support you to do your best in school.