Welcome to Sutton Virtual School's Aspiration Library! We understand that for some of our young people, identifying a career to progress towards can be difficult – especially as there are so many choices! We will regularly update this page, with a range of resources to support you in your decisions, including aspirational careers videos and profiles, from individuals sharing their education and career journeys. If you would like further information about any of the careers or educational pathways that you have viewed, please feel free to contact your Case Manager – who will be more than happy to help.
Also check out Solent University's career videos, offering personal accounts from a range of professionals:
Aspirational Profiles 
Mushari Muzel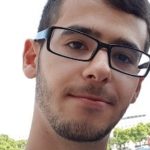 BSc.Hons in Therapeutic Radiography at St. George's, University of London from September 2021
How did you get to where you are now?
I graduated from Kingston College in 2021 studying an ACCESS course in science
The most notable part of my educational journey is when I finally found what I wanted to study in university. From then, I started to research the course that I wanted and the best universities that offer this course. I started to talk with the people that I knew could help me get into what I wanted and its what led me to being able to enter St. Georges UOL.
Before typing out my application to the Uni, I researched the course that I wanted and the topics that are going to be taught to gain an understanding of what it entails. I started reading books that are related and made sure to include them on my application to demonstrate my interest in the course.
I always had an interest in the radiography and the science behind it so when I found out about therapeutic radiography which combines both technology and social interactions, I instantly applied to every Uni that offered this course.
Was there anything particularly useful that helped you get to this point?
By discussing my future with advisors and what I need to do to get to where I wanted, I managed to succeed in entering the course that I wanted. If not for them I would still be confused as to what I want to do.
What made you choose your particular University course?
I researched online courses that relate to my interest in healthcare and finding therapeutic radiography instantly made me want to study it.
St. Georges is one of the best universities to study at for healthcare courses as it shares the campus with the St. Georges hospital. As it is also one of the few Uni's that offer this course, I instantly applied to it.
I was mainly interested in physics and biology while studying my course which solidified my interest in my future course.
Researching online is the easiest way to know more about the courses that you want to study. Calling the university and asking them about the course is also another way.
What advice would you give to someone wanting to study this subject at University?
Healthcare can be very difficult at times and requires a long-time interest as it is a constantly evolving profession as the technology improves more and more. You also need to volunteer in order to experience first hand what it means to work in a healthcare profession.
Make sure to find out everything that you need to find about the course that you want by discussing it with the tutors and students if you can. You can also attend meetings and online events that should tell you what to expect from the course.
Natalie's story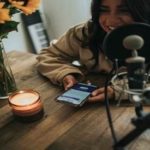 Sutton Virtual School collaborated with  Natalie, a Sutton care leaver, to create a podcast episode which provides an insight into the circumstances that led to her becoming not in education, employment or training – a situation that a disproportionate amount of young people looked after find themselves. Natalie shares the impact of Sutton services, which empowered her to reengage with education and work, as she progresses towards higher education.  Listen to Natalie's journey here (choose Part 1- Supporting Children and Young People Not In Education, Employment and Training).