Flash Academy is our online resource for ESOL students. It supports English language acquisition through short, fun and interactive lessons delivered through their home language.
This means that most of our UASC learners will get instructions and information in their first language, making learning easy to access. Flash Academy is designed to work as an App on a smartphone but can also be accessed online. Learners will need a unique username and password, which will be provided by their Virtual School Case Manager. Full instructions will also be emailed to registered learners.
Link for laptop use: www.flashacademy.com/windows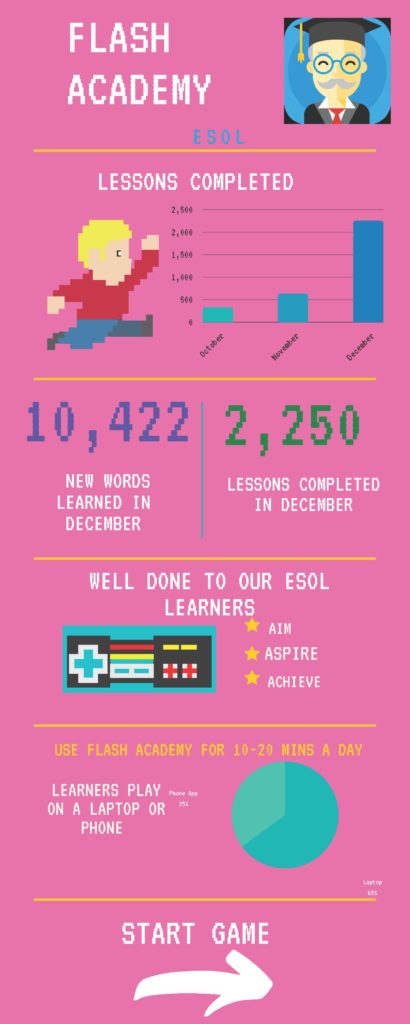 This infographic is also available in audio format – https://youtu.be/jV3Kfv-0JCQ
We believe that making accelerated progress in English as soon as young people arrive in the UK, is the key to moving on to vocational or academic courses before their 16-19 funding ends.
We have seen some amazing successes from our young people moving beyond ESOL and onto Level 2 courses, Access to HE courses and University, all of whom made great strides in their English language skills initially.
Click here for instructions for downloading the App or Web based version.