Foster carer training – Education
Foster carers can be a fantastic advocate for young people in their educational journey's, providing them guidance, motivation and helping them make informed choices.  We provide below a training video for foster carers to help them understand how they can be effective in their role in supporting education and how Sutton Virtual School can support them.
Foster carer training – Financial support for children
Care leavers move into independence and become responsible for their own finances at a much younger age than their peers in the general population, and in most cases do not have family support networks to rely on. As a consequence, they are at higher risk of financial vulnerability and many experience problems with debt and arrears. This is often due to a lack of understanding of how to maintain a tenancy, pay bills and budget effectively. Research indicates that around one third of care leavers become homeless within the first two years of leaving care, impacting on their ability to secure or remain in education or employment and experience good mental health and wellbeing.
We request all foster carers to undertake a short piece of training to support them around the financial education of their children.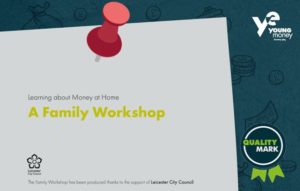 Foster carer and Children Looked After fun day
In August, we hosted a Summer Fun Day with Children Looked After and foster carers at The Quad in Sutton.  Read more about it here Excellent Enrichment! – Cognus
Foster carer Coffee Mornings
During the COVID lockdown period, we hosted a number of virtual meetings with Foster Carers, Educational Psychologist Kate Payne and Trauma and Attachment Advisor Sasha-Gay Brown.