Foster carer and Children Looked After fun day
In August, we hosted a Summer Fun Day with Children Looked After and foster carers at The Quad in Sutton.  Read more about it here Excellent Enrichment! – Cognus
Foster carer Coffee Mornings
During the COVID lockdown period, we hosted a number of virtual meetings with Foster Carers, Educational Psychologist Kate Payne and Trauma and Attachment Advisor Sasha-Gay Brown.
Foster carer training: Financial support for children
Care leavers move into independence and become responsible for their own finances at a much younger age than their peers in the general population, and in most cases do not have family support networks to rely on. As a consequence, they are at higher risk of financial vulnerability and many experience problems with debt and arrears. This is often due to a lack of understanding of how to maintain a tenancy, pay bills and budget effectively. Research indicates that around one third of care leavers become homeless within the first two years of leaving care, impacting on their ability to secure or remain in education or employment and experience good mental health and wellbeing.
We request all foster carers to undertake a short piece of training to support them around the financial education of their children.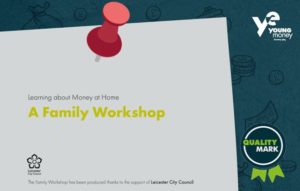 Foster carer training schedule
Name

Topic
Date
Kate Payne & Sasha-Gay Brown
Executive functions: Introduction

Thursday 6th May 2021
Kate Payne & Sasha-Gay Brown
Executive functions: working memory and attention

Thursday 13th May 2021
Sasha-Gay Brown
NEET Podcast episode

Friday 14th May 2021
Kate Payne & Sasha-Gay Brown

Executive functions: goal directedness, flexibility and meta-cognition

Thursday 20th May 2021
Kate Payne & Sasha-Gay Brown
Executive functions: task initiation and time management

Thursday 27th May 2021
Kate Payne & Sasha-Gay Brown

Executive functions: organisation, planning and prioritisation
Thursday 3rd June 2021
Kate Payne & Sasha-Gay Brown
Executive functions: emotional control and response inhibition
Thursday 10th June 2021
Education Untapped
podcast
A young person's voice – reengaging with education
May 2021
Education Untapped
podcast
Enrichment
Summer 2021
Sutton VS
ePEP training for FC's
August 2021