Interested in developing your skills? Check out these latest opportunities for training, employment and education.
For Career and apprenticeships in Sutton please visit the Opportunity Sutton website.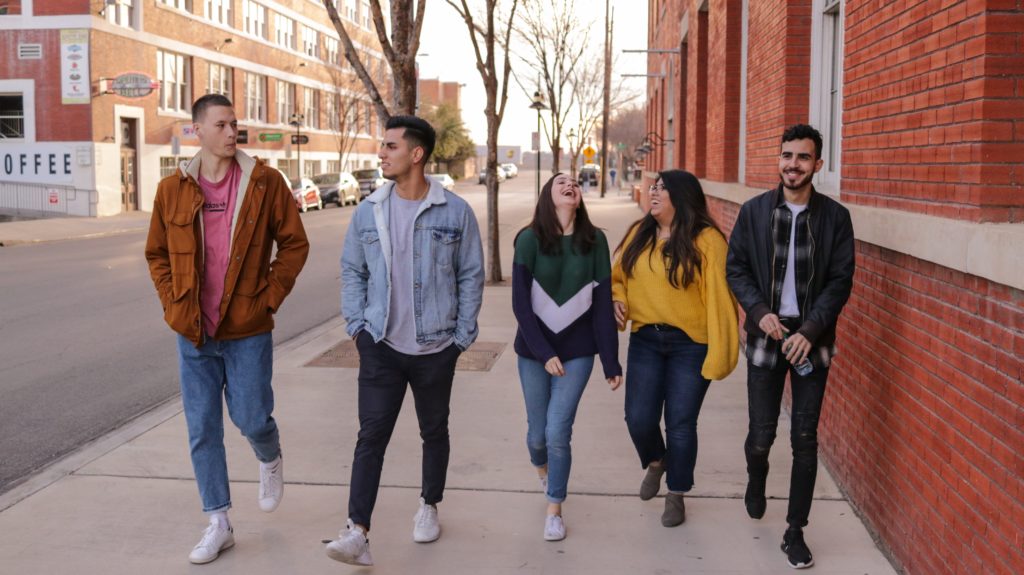 Please see below for details regarding some of the organisations we work with.  This is not a full list, for further information please contact your Case Manager.
Cyber Security and Business Traineeship Opportunities
https://www.prevista.co.uk/traineeships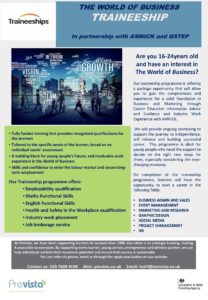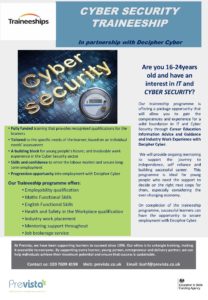 Integrated Youth Services – Sutton
We provide a limited NEET service whereby we are able to offer support to young people in the Borough who are Not in Education, Employment or Training. Referrals can be made via IYS Youth Workers, Early Help Panel, from locality teams or the Special Educational Needs Department.
We can offer a short-term direct intervention where we will meet with vulnerable cohorts of young people on a one-to-one basis to improve their educational outcomes and provide them with Information, Advice and Guidance to improve their life chances and employability skills.
For more information please contact your Virtual School Case Manager or Integrated Youth Service, thequad@sutton.gov.uk or call us on 0208 770 5754.
London Learning  Consortium
The Step to Employment Traineeship is a practical and engaging route to employment for young people. The programme combines employability training, English & Maths qualifications, and a minimum of 70 hours work experience with an exciting employer that wants to nurture and develop new talent.
More information and the link for referrals is at https://www.londonlc.org.uk/courses/step-to-employment/ 
MSJ Charity
This charity acts as a resource for young people living in London and the surrounding areas by providing advice and assistance and organising programmes of physical, educational and other activities by helping young people to develop their skills to enable them to participate in society as independent, mature and responsible individuals. They are currently offering mentoring careers support which can cover a number of areas such as interview skills, CV and cover letter writing. Please contact your case manager for more information.
Prince's Trust
https://www.princes-trust.org.uk/help-for-young-people/referring-young-people/refer-now
Project 4 Youth Empowerment
Assists people affected by or in danger of being affected by a range of issues such as serious youth violence, school exclusions or those who are NEET (not in education, employment or training). This support comes in many forms including offering advice, advocacy, one on one or group mentoring, or signposting to other professional services. For more information please visit the P4YE website.
P4YE NEETs Engagement Project Referral form
Runway Training
Whether you are finishing your education, part way through your studies, considering new training options or looking for a new career, Runway Training have a team of trained staff in Information, Advice & Guidance ready to talk to and provide free, confidential, impartial support in all aspects of your future progression and development to help you to make well informed decisions.
We can offer one-to-one meetings, on-going support and online and paper based resources to aid your decision making in career development, study options and financial support for your training.
For more information please click here.
Sutton and District Training
SDT head office is located in the London Borough of Sutton. It operates in four centres delivering courses in Performing Arts, My Futures Programmes, Plumbing, Construction-Multi Skills, Health & Social Care, Hair & Beauty, Hairdressing & Barbering, ESOL skills for life, Games Design with Esports, Customer Service, Business & Enterprise, Skills for Business, Apprenticeships, Industry Placements, Work Experience, Functional Skills and GCSE English & Maths. We offer a roll on/roll off system which allows enrolment throughout the year.
We tailor our training courses to accommodate our learner requirements and can adapt certain aspects to ensure we can achieve positive progression for our learners either to College, Employment or an Apprenticeship route. For more information please click.