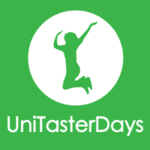 Want to find out what it's like to study at University (from home)?
Interested in something but not sure if you want to study it further?
Your school summer holiday is a good time to broaden your horizons and take part in an online event run by a UK university.  Online Taster Sessions and Summer Schools are designed for year 9, 10, 11, & 12 Students (check individual events for age information).
Browse the list of available events here – Uni Taster Days
If you enter your school name you will be able to see more targeted events too.  
Here is a small selection of what's on offer.
Discover Geology – year 9 & 10 with University of Leicester
What's it like to study Psychology – year 11 & 12 with University of East London
Being an Entrepreneur – with University of East London
Space Science Week with Scientists from NASA – UCL
Taster days in different subjects – year 10 & 11 with University of Essex
Careers in Healthcare – Aston University
Medicine Summer School (online) – University of Sunderland
Art History  short course – UCL… and many more throughout the summer