Aspiration Library launch – broadening education and career insights for children and young people
We have been busy networking with a range of people, including those who are care experienced, and appreciate that they have agreed to share their education and career journey's, through pen profiles, videos, mentoring sessions and podcasts for us to share on our recently launched Aspiration Library.
One such person is Lois Turner, a Sutton care leaver, whose accolades are endless! Lois has recently achieved a 2:1 BSc (Hons) Sports Therapy at Staffordshire University and was the first visually impaired person to be on Staffordshire University Sport's High-Performance Academy, Elite Scholarship programme. Lois is captain of the England women's blind cricket team and in 2019 she travelled to the International Trikai Goalball Tournament in Lithuania – winning gold! We are very excited to be interviewing Lois in the autumn. You can find our Aspiration Library page here – be sure to keep an eye out for regular uploads!
Sutton Virtual School Walk to Calais – update
Sutton Virtual School showed support for Refugee Awareness Week (14-17th June) by logging team miles to support the Walk to Calais event.  A team challenge took place across Sutton to ensure there was an element of healthy competition between the many Sutton services.
As Refugee Awareness Week has passed so has the #SuttonWalksToCalais challenge. Sutton Virtual School finished in style, completing in total, an amazing 418 miles! We definitely made it to Calais and were well on our way through Europe, past Belgium and into Germany where we 30 miles from Frankfurt! We may be small but our eight person team is mighty placing us third overall within the rankings, phenomenal team effort. Collectively all teams walked, ran and cycled over 2600 miles and we raised an incredible £431 (+ est. £86.50 in Gift Aid) which will go to the Refugee Council so they can continue the work they do supporting asylum seeking young people.
Upon completing the challenge it is important to reflect on:
Was completing the challenge with others a motivation?
Did it make the challenge easier?
Did you feel as part of a collective or connection?
What was it like to have a shared experience with someone?
#WeCannotWalkAlone
Making positive steps: a NEET care leavers journey to success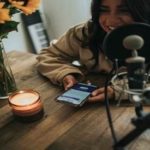 A Sutton care leaver shares her inspirational story helping to empower other young people with a similar background to engage with education.  Sutton Virtual School collaborated with a Natalie, a Sutton care leaver, to create a podcast episode which provides an insight into the circumstances that led to her becoming not in education, employment or training – a situation that a disproportionate amount of young people looked after find themselves. Natalie shares the impact of Sutton services, which empowered her to reengage with education and work, as she progresses towards higher education.  Listen to Natalie's journey here (choose Part 1- Supporting Children and Young People Not In Education, Employment and Training) and gain an insight into the benefits of engaging with education, employment and training or how you can support NEET young people.
University offers for Sutton Care Leavers:
We are delighted that the following Sutton Care Leavers have received offers from Universities this year:
OH – St. Catherine's College, Cambridge and UCL – Chemical Engineering
MM – University of Liverpool and St. Georges, London – Therapeutic Radiography
We wish them the best of luck with their exam results and hope that they get their first-choice university in August.
E-Safety Online Training
Well done to the children who attended the Virtual School E-Safety training with Bianca and Steve, we hope that they have learnt lots of helpful information that will help to keep them safe online.
Music production
We would like to recognise the excellent work of the five students who participated in the virtual music production workshop over the February half term. Read all about it and hear a sample of their work here
Sutton Virtual School Annual Report
The Sutton Virtual School Annual report 2020 was recently released and highlights the progress that Sutton Virtual School has made within the past year to support our children and young people in education.  Please have a read of our report here or alternatively watch the short summary video.
New Podcast Episodes
Five of our Sutton children and young people will be featured in 2 upcoming podcast episodes set for release on May 3rd, the episodes will focus on NEET and Enrichment activities offered by the Virtual School. You can access the podcast here.
Trauma & Executive Functioning Video Series 
All six 10-minute videos to support our children and young people with executive function difficulties (attention, emotion control, response inhibition, etc) are now live. These videos provide a host of fun activities that can be used at home and in school. To view, please visit our website.