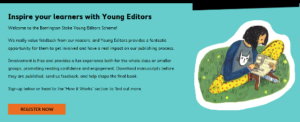 Editing Opportunity Would your child be interested in being an editor of real books that will be published?   Barrington Stoke is running a free Young Editors programme, inviting children to download two manuscripts, give their feedback and then see how it shapes the final editions when they're published!  For more information or to register, head here.
Check out Imperial University's STEM in Action page here complete with short activities and profiles of students and researchers working in the area.
If you are interested in an apprenticeship, have a look at the Get Ahead Sutton website.  It has a "latest vacancies" sheet which you can download which lists current local apprenticeship offers as well as links to searchable apprenticeships in a wider area.
The Head 2 Work project is offered to young people living in Croydon, Merton, Richmond, Sutton and Kingston and is a social action and employability programme, offered to individuals between the ages of 18-24 (not in education, employment or training), who are currently looking for the opportunity to work in teams designing and delivering social action projects within their own communities. This will be building on their skills and confidence with the aim to get them back into education, employment or training. The project will provide them with a tailored personal plan establishing their individual needs. Head 2 Work will seek to work with them in a structured but fun manner, providing the skills to support them (including but not limited to completing application forms; CV and resume writing; coaching and mentoring).  If you or a young person you are currently supporting is interested – please contact Bianca: bpowellnorris@hotmail.com
Tooting and Mitcham Scholarship Academy Programme
You can download the full brochure here or contact the academy by email at academy@tmunited.org

Wheels for Wellbeing offers inclusive cycling sessions in South London for all ages and abilities, for more information and to book sessions please go to the website.
Engineering Competition for Primary and Secondary Children
"If you were an engineer, what would you do?"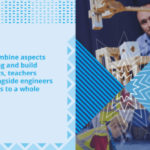 The Leaders Award competition encourages children from primary and secondary schools across the UK to look at the world around them and find engineered solutions to common problems.  Children are invited to create a logbook to design a new invention. Please let us know if you're interested in entering the competition and we could look at submitting them as a group if there are enough entrants! Click here for more information and to view last year's winning entries: https://leadersaward.com/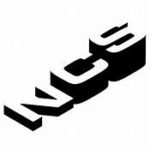 Do you support a young person who is willing to step out of their comfort zone? If your young person is 16 or 17 on the 30th August 2021, they are eligible for NCS (National Citizen Service), a National Youth Programme with centres all over the UK.  It's an amazing summer programme where young people engage in local and national initiatives and meet new people.  Your young person's social worker will be promoting this with them.  Take a look at the NCS website for more information and to sign up for a programme.
Listening books offer audiobook memberships to children with SEND, age 7 upwards, so that they can benefit from accessing a treasure trove of over 3000, fiction, non-fiction children's audiobooks! For more information, please look here and contact your child or young person's Education Caseworker to be signed up.
Food Discovery – Young Food Writer of the Year writing competition. Students can submit a short piece of writing about 'food discovery', the competition is open to all students aged 18 years and under, prizes include a tea and cakes hamper set sent in the post and book tokens, please click here for further details.
If your young person's first language isn't English, don't forget that we can provide them with a login for Flash Academy ESOL learning.  Just contact your Virtual School Case Manager. You can find out more information here.
Are you supporting a young person who is not in education, work or training, who is keen to gain qualifications online? Why not have a look at the Runway Training? They offer a range of qualifications including Functional Skills, CSCS, Apprenticeship and NVQ courses, as well as a range of Level 2 courses. Please speak to your Education Caseworker if you require additional information.
Fancy a challenge?  Be a Climate Superhero and enter the NFU's Farmvention Competition! More details here
The James Dyson Foundation have created 44 fun, science and engineering challenge cards here that can be done at home to increase young people's understanding in these areas, great learning for all the ages.
 Are you or a young person that you are supporting interested in learning new skills online? Open Learn has thousands of free online courses that young people can study in their own time on a variety of subjects. To find out more look here.
Get Ready for Uni – Care Leavers Support Events: Sutton Virtual School is now working with Solent University to provide a range of useful and interesting resources and training for young people, carers and professionals who work with them.  You will hopefully have received an email about forthcoming training opportunities related to supporting young people if they are thinking about going to University in the future.  Even if young people are unsure about whether University is for them or not, the training is designed to support carers and professionals to help with these important decisions and to be informed about what it entails.
The University has also produced a number of useful short videos to support young people.  Do check out the following:
And some interesting videos about a range of careers that a Solent University course could lead to:
Are you or a young person that you are supporting interested in learning new skills online? Open Learn has thousands of free online courses that young people can study in their own time on a variety of subjects. To find out more look here.
SEND: Twinkl has some great resources to use at home. This includes visuals that may support our learners with SEND to understand Covid-19 better and transition back to school safely. There are resources that explain about 'bubbles', hand washing and staying safe in schools. More information can be found at https://www.twinkl.co.uk/search  by typing Covid in the search bar.
EYFS & Primary: Nature Scavenger hunts are fun all year round! The Woodland Trust list some seasonal collections to look for on and there are plenty of activity sheets on Pinterest too.  You could discuss the changing seasons, the weather and the life cycle of plants and animals.
Secondary – Year 11 young people are busy choosing their next steps into Further Education and to help support them with this, we have created short presentation here  so that they understand more about post 16 education options.
Post 16/USAC: Over the past year, Sutton Virtual School has teamed up with Flash Academy to offer our ESOL learners an exciting way to support their learning of English. The programme teaches English through 45 different home languages, so they never have to translate instructions. Our ESOL students used Flash Academy more than ever during the summer term and summer holidays. We hope that they keep up their engagement in the new academic year too.
Not in Education or Employment: Ready for a change? The Prince's Trust offer a variety of exciting opportunities and free courses for young people from 11 to 30 from all over the UK. So, whether you wish to start a business, get a job or build your confidence there is support awaiting you! Please visit The Prince's Trust website for more information.