Pupil Premium Plus is a government grant to support and promote the education of children and young people in care. Each year, Pupil Premium Plus is allocated to Sutton Virtual School for each Sutton Child Looked After of school age to the value of £2345 to support their education.
Sutton Virtual School makes £600 of PP+ available for Children Looked After of statutory school age at each termly PEP for schools to use to support their learning needs. Schools are able to make requests to the Virtual School Headteacher for additional PP+ funding at the PEP meeting where a need is identified.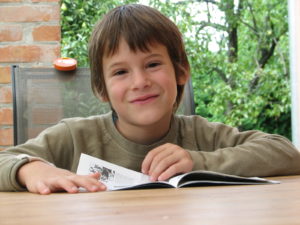 A school will receive a direct payment of £2345 each year for each Previously Looked After Child.  It is up to schools how they choose to spend this grant and further guidance can be found on the Pupil Premium pages of the DfE website.
Frequently asked questions:
We are often asked whether Children Looked After can claim Free School Meal funding, given that they are in receipt of Pupil Premium Plus funding.  The answer to this is no. Local Authorities provide the funding for school meals to the foster carer and therefore the expectation is that this funding is used to pay for school meals and therefore further funding is not provided.
Pupil Premium Toolkit
This Pupil Premium Plus Toolkit illustrates some examples of how PP+ can be used by schools to effectively support a Child Looked After.
The table below is only a summary of ideas for how PP+ funding can be used.  For more information on the latest research based findings, please go to Teaching and Learning Toolkit | EEF (educationendowmentfoundation.org.uk)
Uses of Pupil Premium Plus funding
Example
Academic attainment
Providing one to one tuition
Providing additional TA support
Training key adults to be trauma and attachment aware in their practice
Introducing phonics programme to schoolg
Meta-cognition and self regulation
Funding for SALT
Transition planning
Funding visits to higher or further education centres
Funding an adult to take a year 6 student to visit new school and teachers
Funding a key adult to spend time with a Year 2 student familiarising them to the change of environment ready for KS2
Funding a 'meet and greet' person when a child is in a new setting/classroom or other point of change
Wider achievement and extra-curricular learning outside the classroom
Supporting the cost of after school clubs Funding school enrichment activities
Supporting the cost of trips and visits
Supporting the cost of materials or equipment for high quality HW completion
Providing home reading materials to extend learning beyond the classroom
Attendance and inclusion
Funding strategies to reduce anxiety
- therapist
- ESLA training for staff
- Putting 'drawing and talking' in place
- Funding staff to teach beyond classroom where attendance stopped
- Funding time for regular meet and greets with key staff member throughout the day
Funding to create a therapeutic safe space in school

Social, emotional and mental health
Funding staff training around mental health support
Funding counselling provision
Funding EP
Funding social and emotional learning programme (targeted for greater impact)
Funding mentoring support
Funding extra-curricular activities