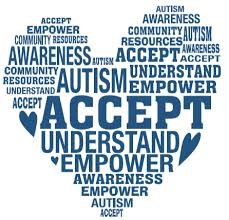 The Cognus Autism Service Team deliver free one off 'Understanding Autism Diagnosis' sessions to children and young people in Primary, Secondary and Sixth Form Schools, with an Autism diagnosis.
The aim of these sessions is to support their understanding of Autism, as many children and young people are often left with questions, queries and a lack of understanding when diagnosed, which can impact their self-esteem and wellbeing. These sessions are a fantastic way of being able to have open and honest conversations with children and young people, where they can ask questions, reflect on their experiences, and learn through videos and seeing other people with Autism, who have achieved amazing things!
We often have parent(s)/carer(s) in the sessions, to enhance holistic understanding and learning about their child or young person's additional needs. Sometimes, it is useful to have an individual session with parent(s)/carer(s), as this gives them the opportunity to share their experiences. Parent(s)/carer(s), also give fantastic insight into their child or young person, which is useful, considering we have often never met them before!
Recently, a session was run with a parent, who had limited understanding of what Autism meant for their child. She felt confused, and shocked at the diagnosis given. Once discussing different elements of Autism, how it can present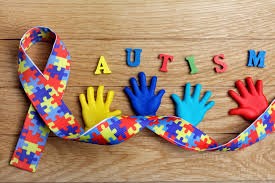 differently in every child (because we are all unique!), we were gradually able to build rapport with mum, and through discussion, she was able to reflect and realise that there are elements that her young person found challenging, but equally, recognised the fantastic strengths of her young person. At the end of the session, she said "My young person is going to love you!"
Following meeting the mum, we met with the young person, in the school environment, on a 1:1 basis. The young person was aware of who we were, and we were able to also have an in-depth discussion about Autism. The young person said, "Yeah but, my Autism isn't bad, because I'm not in another school, like this other person who used to go here" and we were able to have a fantastic discussion about how everyone's needs are slightly different, and some young people benefit from a different environment to learn. Through discussion, it was clear that the young person was able to recognise that how he is, could be linked to areas of his Autism. His feedback was given through non-verbal cues at times (nodding at different parts he agreed with), and through saying "Miss, this was so good, thank you".
As children and young people who are residents or school attendees in the London Borough of Sutton continue to be diagnosed with Autism, the Cognus Autism Service will continue to provide this insightful intervention, in the hope that children, young people, schools and families, are able to continue building awareness of Autism and the individual needs that each child may require to thrive in their schools, home, and other environments.
You can find out more about the team and fill in the form for the one off "Understanding diagnosis" session via the link here
For more information about the Autism Service, please email theautismservice@cognus.org.uk
Follow us on Twitter or like us on Facebook for regular information and tips on autism and social communication.