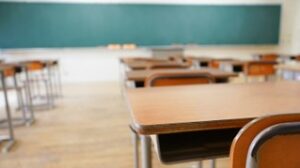 A child 'Missing Education' is a child of compulsory school age who is NOT a registered pupil at a school and is NOT receiving suitable education otherwise than at a school (e.g., home educated or receiving paid for tuition).
The CME inbox is always busy, servicing not only all communications from Sutton Schools relating to on and off rolling, but also all enquiries CME related from schools and local authorities nationwide.   It is the roll of the CME officers to make sure that schools have complied with their Statutory Duty but also quickly identify any risks.
Enquiries are prioritised to reduce this risk with schools and other agencies deemed proportionate and necessary.  Complex cases are brought to the CME POD for further discussion with Cognus colleagues to establish routes of enquiries not already tried and often involving other agencies and Cognus staff.
'Since April over 1100 contacts been received into CME' (Gill Bush, CFCS Education Navigator, November 2022).
Below are two examples of the excellent work that has been going on in the last month:
A child was referred to CME by school who believed the child had moved abroad with family, but no contact or confirmation of this had been obtained.  CME enquiries identified possible travel to Poland with a school identified as a possibility.  CME made enquiries within Cognus and identified a staff member who spoke Polish and was able to assist with contacting the school in Poland.  Communication confirmed that the child was attending, with further proof obtained, and no further concerns identified, closed quickly to CME.
A child was referred to CME by a secondary school (through Vulnerable Pupil Panel). CME quickly identified this as a concerning case with high risk factors. The young person had extremely low attendance (20%) since starting in Year 7 in 2019.  This continued during lockdown, with no engagement from parents and no sightings of the young person in school.  Little was known about the child and friendship groups, and they were last seen in June 2022.  All avenues within school had been exhausted.  CME coordinated all agencies, highlighting the risks and engaging services with Social Care and Police and Cognus Education Welfare Officers. Numerous calls and visits were made collectively to the home address with no reply. CME made enquiries with the previous primary school for any gaps in contacts or likely whereabouts, this heightened the risks, thresholds being met to refer to social care and report the child as missing with police, but also identified another relative and address. Police jointly with social care visited this address and spoke with the young person reducing the risk significantly. CME were able to close within a week of receiving working with school and social care the young person is now back in education on a reduced timetable being managed jointly with social care.
This highlights the importance of professional curiosity and multi-agency working.
For more information, please refer to:
Children Missing Education – Cognus
Bitesize Safeguarding Training Videos and Accompanying Slides – Cognus (bitesize training on CME and Professional Curiosity)
Safeguarding – For Professionals