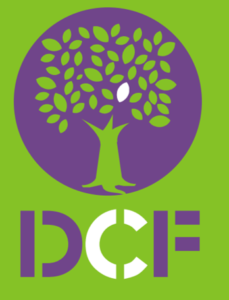 Cognus is delighted to choose Croydon-based charity, Duffus Cancer Foundation, as its staff charity and will be raising vital funds throughout 2020-21.
For the second year running, Cognus staff have voted for their annual charity to support and this year Duffus Cancer Foundation (DCF) was selected as the clear favourite. Cognus will host a series of fundraising events for the next 6-12 months (depending on the COVID situation), with all proceeds going to DCF.
DCF was set up in 2017 to provide support for children and young people 8-17 years of age who have been affected by cancer, including those who have experience of a loved one with cancer. The charity now supports young people who have no links with cancer but may experience low confidence and self-esteem.
DCF offers support to improve wellbeing and resilience via group programmes, activities, themed workshops, as well as one-to-one support.
Staff member, Miranda Ormesher, gave the charity her vote when she was touched by the young people she's worked with who experience emotional turmoil.
Miranda says, "All of us can be affected by a lack of confidence and it can be crippling. Having someone to reach out to is very much needed in today's world, with or without COVID. Mental wellbeing is so important and being able to share and realise 'I am not the only one' made me give DCF my vote this year."
Cognus kicked off its fundraising internally with a 'Tea, Biscuit, or Cake' event where staff had the opportunity to find out more about DCF's founder, Leroy Duffus, who passed away from cancer two years ago – his favourite past time was having a 'cuppa' and a piece of cake.
Brian Duffus, Trustee at DCF said, "We're delighted that Cognus has chosen us as their charity. Leroy's dream was to set up an organisation that brings people together, creating a community. With Cognus' support, we'll be able to fund positive community programmes for young people, not just those affected by cancer, who would benefit from support around self-esteem, confidence and resilience building."
Joanna Cassey, Managing Director at Cognus said, "We're proud to have DCF as our staff charity for the year. We're keen to support such a worthy cause that helps children and young people, especially during these challenging times.
"Previously, Cognus supported Jigsaw4u, the charity that supports children and young people with complex social, emotional and bereavement issues across Merton and Sutton. Our fantastic teams raised £3,725 for Jigsaw4u and I'm excited to see how we can help DCF too."