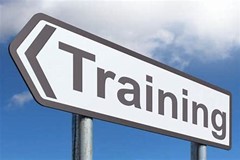 Things change and develop continuously in the world of safeguarding.  It is important that as professionals, we all feel confident to manage risk and are aware of the processes to follow as well as the support that is available to us if needed.
'I previously worked in a different borough.  There is nothing like the safeguarding training and support that you offer in Sutton. Both presenters were clear, very informative and the dynamic between the 2 of them worked extremely well – I am so grateful for what you do' (Sutton DSL, December 2022)
Between 1st April 2022 and 21st December 2022, the Education Safeguarding Team delivered and carried out 20 Safeguarding Reviews, 36 Students Online Safety sessions, 12 Parents Online Safety sessions, 8 Staff Online Safety sessions, 7 Prevent training sessions, 4 Cognus staff safeguarding training sessions, 1 Managing Allegations Against Staff session, 2 DSL New to Role sessions, 3 Governor safeguarding training sessions, 7 All school staff safeguarding training sessions, 8 Sutton DSL Network sessions (Primary/Secondary/Early Years and PVI) and 1 DSL End of Year Network Event.
This is a grand total of 73 Training sessions delivered to 3450 students, staff, parents, and governors. In addition, 26 Designated Safeguarding Leads have received group supervision monthly.
The team also delivered 4 full day Educational Visits Coordinator (EVC) training sessions and 1 EVC online update session.
This is a grand total of 5 training sessions delivered to 82 Staff.
Safeguarding is everyone's responsibility.  We all want what is best for our young people and we are all in this together.
For further information on how to upskill and develop your own CPD in terms of safeguarding, please see the links below:
Event List : Safeguarding Children (LSCP) (event-booking.org)
https://jazampawfarr.com/vip31
https://sites.google.com/sutton.gov.uk/childprotectionconferences/home
Bitesize Safeguarding Training Videos and Accompanying Slides – Cognus