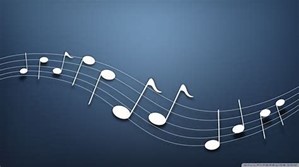 In late July, 6 Sutton Music Service staff accompanied 42 Sutton students on their Music Service Summer Tour to Northern Spain and Barcelona. Planning and leading a tour of that nature is a complex process, and one aspect of the planning is making sure that any medical needs or SEND that the students have are considered, and appropriate arrangements and supervision are put in place to manage these.
Parents are asked to complete forms to gather this information, which on this occasion highlighted one student in particular who had some specific needs. The Music Service then use this information to complete a 'student profile' that can be shared with tutors and conductors of ensembles, but on this occasion the information raised concerns for the Music Service staff around how this student would behave and respond during the tour, and how staff could ensure they were kept safe and healthy during the tour. These concerns were then raised with the Safeguarding Team.
The Cognus admissions team was able to confirm the school that the student attended, and the Safeguarding team were then able to use their network to contact the Designated Safeguarding Lead (DSL) at the school to request their support.
The DSL responded by involving their SENCO and Head of Music colleagues and was able to collate and share useful information about how the student presented in school, some strategies that school staff found effective when working with them, and to suggest some strategies and ideas for the Tour staff team to consider.
The Cognus Outdoor Education Adviser and Music Service Tour Leader then worked together to make sure that suitable arrangements were put in place throughout the Tour – and that these were reflected in the risk assessment for the Tour, and relevant information shared with the whole staff team accompanying the tour.
On their return from the Tour, Claire Cossins the tour leader reported that the student:
"…absolutely thrived" and "participated fully in the tour, needing just a few prompts and reminders".
This feedback was shared with the DSL and their school colleagues, and they were thanked for their support.
This is a fantastic demonstration of the way Cognus teams and schools can work together to share information and expertise, and to ensure the wellbeing of Sutton children – and make sure they are able to access and be included in opportunities and activities both within and outside of their schools.
Read more about our Safeguarding team Safeguarding – Cognus