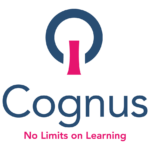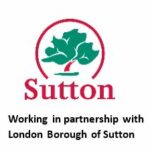 Sutton's Children Looked After enjoyed a summer term of wide-ranging learning opportunities, giving them opportunities to gain new knowledge, build social skills and in some cases challenge themselves to the edge of their comfort zones.   
A 'Day in the Alps' at Hemel Hempstead Snow Centre saw our young people learn skiing, snowboarding and even experience the ringo slide.  The progress made throughout the day and the sense of pride shown was amazing with all completing the snowboarding slope by the end day.    All the young people were buzzing with excitement about the trip and were immediately asking their carers to take them back for another visit. 
A group of post 16 young people visited St George's university for a Widening Participation day learning about student finance, day to day life of a student and touring the site to see the very impressive microscope facilities.  St George's University has a medical focus, and the young people were shown how to create a prosthetic finger!  It is great to see Sutton's Children Looked After seeking to progress onto post 18 Further and Higher education. 
Our ESOL learners benefit from the opportunity to develop their language skills through the summer as it supports progress through ESOL qualifications in college in September.  Sutton Virtual School secured 6 weeks of lessons for all ESOL students at the end of term and provided four weeks of ESOL summer school activities.  Each session included a morning of ESOL learning linked to the themed afternoon activity.  Activities included Top Golf, West End theatre performance, Go Karting and a Thorpe Park visit.   Sutton Virtual School has a strong record of supporting the education of ESOL young people into Further and Higher Education and we hope that this group will have benefited as much as previous years. 
Find out more about the Sutton Virtual School, by visiting their dedicated web pages here