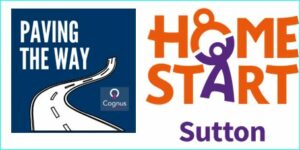 The Paving the Way team have extended their partnership working by teaming up with Home-Start Sutton, a voluntary organisation committed to promoting the welfare of families with young children. They provide unique, needs led, responsive support to Sutton children and families.
Team members have attended two of their family sessions this month and provided support and guidance for a range of topics including:
Impact of post-natal depression on early parenting
Parental self-harm and the effects on the children
Manging children with attention and concentration difficulties
Process of getting a diagnosis and what signs to look out for
Impact of pandemic on young children being isolated
Sole parenting and self confidence
Feeling overwhelmed by making parenting decisions
Local schools and nurseries
Manging children with multiple diagnosis
The EHCP process
Signposting, support and strategies were given in abundance on the day with feedback received including:
"I am going to find some time for me"
"It is good to hear what is out there to help as things have changed so much"
"I feel stronger in saying no to my child and not feel like a bad mum that my child will not love"
"I have a better understanding of why he is behaving this way and will spend special time with just him each week"
"I am going to be more positive and use praise when I can, I will use the pause button and pick my battles"
"I can't believe I came up and spoke to you, I feel really brave"
 Paving the Way intend to continue this partnership and will be holding a coffee morning for the Home-Start volunteers in October, where they are able to seek advice and strategies on how to support the behaviour of the children they are working with. Training will then be offered for any themes that appear relevant.
Read more about the Paving the Way team by following the link below
Early Intervention and Identification (Paving the Way) – Cognus
To contact the Paving the Way team, please email earlyintervention@cognus.org.uk