1During her time working at Oakfield Primary School, Autism Base (April 2019 – present), Shelly Fredericks (Highly Specialist Occupational Therapist) noticed a trend of fussy eaters. This led her to review the literature for a solution and adapt a 'Messy Chef' programme created by a colleague, Sudheer Kuttan (OT); based on her findings and research on similar programmes trialled elsewhere.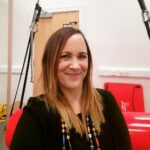 She piloted the programme in one class, before implementing the programme universally across the educational provision. The pilot study was extremely successful when measured informally, based on teacher and parent feedback, and the number of new foods trialled by the children. One child was due to have a PEG inserted prior to attending the programme and now is able to have a varied diet.
Shelly will be presenting her findings and the programme, at the OT Show, at the NEC in Birmingham on 24 November 2022. The presentation will look at this programme and share suggestions to address Fussy Eating with children with Autism. She will be representing the Cognus Therapies Team and will promote the work conducted across the London Borough of Sutton.