On Tuesday 14th June 2022, the Education Safeguarding Team and colleagues from the Therapies Team attended an event at The Limes College about knife crime, gang violence and restorative justice.
'Five minutes of madness…a lifetime of regret' (The Chris Donovan Trust)
At the event, a range of speakers bravely shared their stories, with the realisation that although you cannot change what has happened in the past, there is hope in being able to raise awareness and change the future.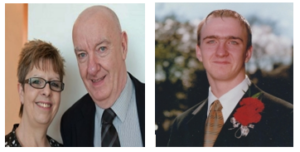 Following the death of their son, Christopher, in 2001, Ray and Vi Donovan shared their experiences about the build-up to Christopher's death and how they were able to meet their son's killers through Restorative Justice.

We had a talk from Uday, an ex-offender who was a Lead Coordinator on KEEPOUT – The Crime Diversion Scheme based at HMP Lewes.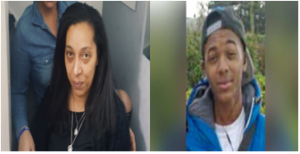 Yemi Hughes' son Andre, was murdered in Croydon in 2016. Since then, Yemi has spoken out about her heartbreak and healing as a result of knife crime, and how such actions devastate families and communities. Yemi uses Andre's story to try to raise awareness, implement change and save lives.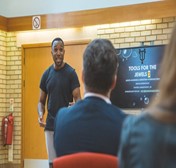 Unique talent are facilitators that have lived experience of gang violence and knife crime.  They bring a hard-hitting response to the epidemic and rise of violence in the UK.
The event was attended by pupils, parents and colleagues from Education, Police, Social Care and Health.  We had the opportunity to network, have discussions and ask questions based on an extremely emotive subject.
Following the event, the Education Safeguarding Manager has reached out to each of the speakers to find out what more can be done in our schools, and how we can collaborate further in the future, engaging our Designated Safeguarding Leads, families, and young people.
We would like to say a huge thank you to The Limes College for organising the event.
 To find out more, please click the links below:
Chris Donovan Trust | Changing lives, making a difference.