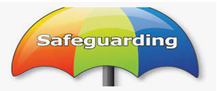 All Cognus staff receive annual safeguarding children training.  On the 23rd September 2021, Cognus staff attended one of three Safeguarding training days delivered by our own Safeguarding Team. This was the first of the academic year and was attended by 23 staff, many of whom were new to Cognus. The topics covered were; –
Introduction to the Cognus Safeguarding Documents
Key safeguarding issues in Sutton
Managing disclosures, how to report
Record keeping principles
Insight into the CFCS processes
The new staff were taken through the Cognus Safeguarding policy and procedures and were given detailed information on how to report Safeguarding concerns whether in or out of school.
The two-hour virtual session covered many of the Safeguarding issues that they were likely to come across as part of their daily contact with some of our most vulnerable children.
Physical Abuse
Sexual Abuse
Emotional Abuse
Neglect
Clear concise information was given to staff on how to receive a disclosure.
Listen to what the child is telling you
Don't dismiss what the child is saying
Don't forget to record what the child has said (using their words)
Do pass on the information as quickly as possible to the DSL
Always act in the best interest of the child
The training was very well received, and it was great to get staff feedback.
"Thank you. Very helpful"
"Thank you, fab course"
"Thank you, great course"
"Thank you, very informative"
"I am new to Cognus so knowing who to contact and where the flow charts are, and numbers has been invaluable. Thank you."
The next staff training event is planned for 20th January 2022 and we look forward to sharing more safeguarding updates with you.
Find out more about our Safeguarding team here