"I have used your services many times and you have always supported me and pointed me in the right direction to make sure I get the correct information or support for my sons. I feel like this would be a great opportunity for me to broaden my horizons, give something back to the community and support my fellow SEND families." -from a volunteer letter of interest
In July 2021, the SIASS volunteer programme will officially commence with the training of our four newly recruited SEND Information and Support Volunteers. These volunteers will expand the capacity of the SIASS service by providing first line support for new enquiries. They will answer calls, respond to emails, take information down for new referrals, and signpost service users to appropriate resources to meet their information needs. Most importantly, they will provide support, care, and a listening ear for the many parents and carers who call our service when they are feeling frustrated and anxious about the SEND process, and when they simply don't know what to do or where to go next to find support for their child or young person with SEND. Our four new volunteers will support our staff in providing the very best SEND help for families in Sutton.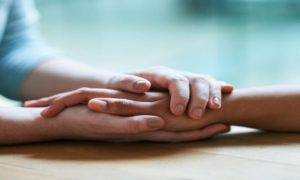 Each of our volunteers bring different skills, backgrounds, and perspectives to their work within the service, but they are all a parent or carer of a child or young person with SEND. Over half of our volunteers expressed interest in working with SIASS because of the excellent support they received from SIASS in the past when they needed support. The excellent care they received from our service, led to a passion to give back to the work of SIASS by volunteering to provide that same level of excellent care and support to others. Just as we are committed to caring for all children with SEND as if they were our own children, at SIASS we are committed to providing the legal-based impartial information, advice, and support for other parents or carers which we would hope to receive if we ourselves needed support. We are so delighted to welcome onboard Keeley, Angela, Lisa, and Lauren as they start training and induction in July!
Find out more about the Sutton Information, Advice and Support Service (SIASS)