"Family willing to rebuild trust…. One of the most important things is training and understanding." -Mum
SIASS (Sutton Information Advice and Support Service) recently received a phone call from a mother distressed by her child's home learning arrangement. She expressed that she was afraid that the child would become aggressive towards the tutor or damage property if taken out of their home for outings because, (from what she witnessed in the home) she felt that the tutor had not been sufficiently trained in strategies to manage her child's complex behavioural needs. She was ready to cancel this educational provision if a solution could not be provided.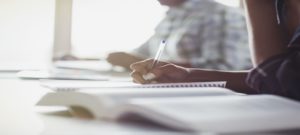 SIASS immediately contacted this child's EHCP coordinator, who arranged a meeting between Mum, tutoring staff, the SEND Service and SIASS. Mum was given space to share her views, and SIASS helped to clarify her views based on previous conversations (as mum has additional needs herself which make communication difficult), and together a solution was reached which provides additional specialized training for the tutor in the child's specific condition and best strategies for supporting people with that condition, and mum now has more peace of mind that her child's educational needs will be met, and most importantly that her child will be kept safe and able to access learning by teaching the tutor how to minimize child anxiety levels.
This case is an excellent example of how collaborative cross-team communication and early intervention are regularly employed to achieve the best outcomes for children with SEN and their families.