New and innovative approaches to safeguarding ensure children and young people in Sutton continue to receive the highest levels of protection from harm.  In May 2021, the Wood Report was published.  This is a sector expert review of new multi-agency safeguarding arrangements (Wood, May 2021).  In his review, Wood acknowledges the challenges of the last year on those we trust to protect and safeguard children.  Colleagues in schools, health services, police and child protection teams have had to develop new and innovative approaches to be able to carry out their roles and responsibilities effectively.  Many of these new approaches are likely to be embedded in ways of working that will flow through and beyond the pandemic.
'It is truly impressive to see how at local level determination and imagination have characterised the many ways colleagues have worked to continue to protect and safeguard children through better and more efficient multi-agency working' (Wood, 2021, p.4)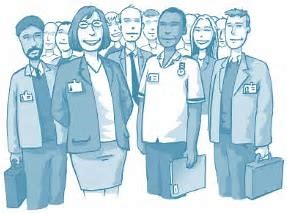 There is evidence that local multi-agency partnerships are doing their best to ensure focused, proactive and child centred models of safeguarding are in place for children.  Although this is a positive change which is still developing, more must be done to enhance and develop the support professionals working in this area because without them children would not be safeguarded.
'Everything that is done by safeguarding partners and practitioners in multi-agency arrangements must contribute to delivering better outcomes for children and to a safer system to protect them. Building on what we have achieved thus far will achieve that outcome' (Wood, 2021, p.55).
Multi-agency working is when professionals from all different sectors, including Children's Social Care, Education, Police and Health, come together to ensure a joined-up stance and vision is adopted to reduce the risk of harm to children and young people. Professionals should work holistically and use an ecological systems approach within their practice to enable them to build a more informed understanding of what life is really like for a child on a daily basis.
In Sutton, at the start of pandemic, Multi-Agency Covid-19 meetings were set up.  Initially these were held daily, then weekly and are currently taking place fortnightly. These meetings focus on sharing information, highlighting good practice, identifying issues or concerns and providing support to colleagues across the partnership.  The strong investment in multi-agency working enabled effective partnership working going forward.
As Wood highlights in his report, a lot of positive work is being carried out in terms of multi-agency working and responding to the challenges faced during the pandemic, but more needs to be done to support professionals working in safeguarding and child protection.  A strong multi-agency response to Covid-19 has been embedded in Sutton.  Partners are regularly invited along to share information and updates at network meetings for Designated Safeguarding Leads to ensure that everyone is getting a consistent message.  The Child Safeguarding Toolkit has been developed to ensure professionals have access to relevant, updated resources.  'Group Supervision Sessions for Designated Safeguarding Leads in schools' have also been developed to ensure that DSLs have a safe space to share and reflect on their experiences.
In a study carried out by Rowse (2009), with regards to the health sector, she recommended that that there was a need for staff to be supported emotionally during casework, to help alleviate feelings uncertainty, doubt and fear and to help them to process and come to terms with complex events (Rowse, 2009).  This was further supported in a study carried out by Wilkins et al (2016), with regards to the social work sector, where the importance of supervision to support effective practice was suggested (Wilkins et al, 2016).  In a study carried out by Wilkins and Antonopoulou (2018), they recommended that supervision needs to be carried out across all multi-agency partners and this should be done regularly, giving the opportunity for 1:1 sessions, as well as the opportunity to interact and share experiences as part of a group ((Wilkins and Antonopoulou, 2018).
The 'Group Supervision Sessions for DSLs', piloted this year, have worked well and following positive feedback, will now continue going forward.
'I have really enjoyed the supervision sessions and take something away from them every time.  It is good to share difficult cases and experiences and to get a different perspective from others in a similar role.  I often leave feeling better prepared to support children and families which helps me a lot' (DSL, May 2021)
'Speak out on Safeguarding Sessions' are currently being set up for colleagues within Cognus.  This will provide the opportunity for colleagues with a genuine interest in safeguarding to develop their knowledge and upskill in certain areas.  It will also be used as a drop-in supervision session, a safe space where difficult cases and experiences can be discussed with the Education Safeguarding Team.  The aim is for everyone to feel supported and I would like to leave you with that thought.  We often deal with challenging cases on a regular basis and it is important that you have the opportunity to share how you are feeling and how this may be impacting on you.  Together we can support one another as Wood (2021) highlighted in his report.  If you are interested in joining the 'Speak out on Safeguarding Sessions', please discuss with your Line Manager or contact Hayley Cameron (Education Safeguarding Manager).
To find out more about how the Education Safeguarding Team are working to support children in Sutton, please visit our website by clicking here:
You can also listen to our latest podcast:
The importance of effective multi agency working in the Child Protection arena.