Over the past year, Sutton Music Service has been working hard to keep children and young people singing, despite the ongoing challenges created by the Covid-19 pandemic. With the return to schools on 8th March came the welcome return of music-making and, in particular, singing.
This term, we are thrilled to be working with one of our National Singing Partners, Friday Afternoons. We will be offering a brand new collaborative singing and signing project delivered by Friday Afternoons Ambassador Charlotte Brosnan and experienced practitioner Dr Paul Whittaker. The joint project will see over 900 Year 5 & 6 pupils from the LEO Academy Trust exploring some of Friday Afternoon's new songs that have been composed by Russell Hepplewhite with lyrics by Michael Rosen. These songs are designed to fire up children's imaginations with a healthy dose of fun, humour, playfulness, and heart.
"Singing is the most primal form of expression and has numerous benefits, including health, confidence, learning and social development. It is one of the most engaging forms of self-expression, which allows children to explore emotions, build self-esteem and develop relationships. This project is a brilliant opportunity to kickstart singing in Sutton, and we are really looking forward to working with Friday Afternoons and the LEO Academy Trust!"   Emily Murphy, Senior Vocal Curriculum Leader, Sutton Music Service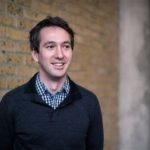 "We wanted to create songs for absolutely everybody to enjoy, so the cycle is packed with rhymes, patter, curious facts, varied musical moods, and heartfelt melodies that children will hopefully find memorable and inspiring to sing."   Russell Hepplewhite, Composer

The weekly virtual workshops will take place on Google Meet, allowing the pupils to participate in a Covid-secure way by singing in their class bubbles. We hope to record each class doing a mini-performance during the last workshop that we will then share on our social media platforms to help promote singing in Sutton. This project promises to be an inspiring way to revive singing, and we hope that it will encourage all of our Sutton schools to keep singing!
"Year 5 & 6 pupils from across LEO Academy Trust are really looking forward to taking part in this exciting project. This wonderful opportunity will help reinvigorate singing across the Trust whilst introducing the children to new, contemporary repertoire. We can't wait for this project to start and to get singing again!"   Jane Greene, Director of Music, LEO Academy Trust
For more information about Friday Afternoons, please visit their website.
#MakeMusicWithUs