As part of an initiative funded by the Department for Education in response to Covid-19, St Elphege's RC Infant School were offered access to a programme called Nuffield Early Language Intervention (NELI).  
The programme is designed for Reception pupils and involves providing targeted small group and one-to-one support for children who would benefit from additional support with their language and early literacy skills. The programme initially involves using a tablet-based assessment called LanguageScreen with Reception pupils to help understand who may benefit most from receiving NELI.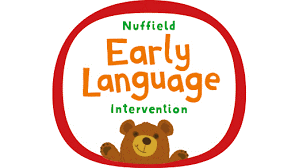 LanguageScreen is a short and fun activity for children giving useful information about children's language skills. The same assessment will then be used again at the end of the school year to understand how children's language skills have progressed. 
One of the Traveller pupils supported by the Traveller Education Service (TES) scored joint highest in his class. We were all so proud of his achievement, including his mum, who said that she was not surprised as he never stops talking when he's at home.