Jess Wood, Speech and Language Therapist recently received the following feedback from a student's mother.  
Dear Jessica,   
  Thank you so much for taking the time to call me today and to give me some feedback of your lesson with my son.  
  I'm so grateful for your help and support. I was immensely happy and emotional that you managed to unlock one important step with him yesterday.  Being able to open up and confide to you that he doesn't know how to ask for help, is a big step. I really value your effort to help and support and your  willingness to make sure that teachers, parents and carers are all aware and how we can all be in the same line on how to support him further.  
  I know how busy and stretched you are especially with the current circumstances after the lockdown, and I'm so grateful that you still giving your 100% to your students and making sure that you feedback to the parents.   
 Kind Regards,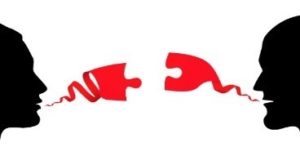 The Therapies Team work with a huge number of children and young people in the Local Area developing their Speech and Language and Occupational therapy skills to support their access to education and develop their independence. 
We will continue to share more stories from the Therapies Team which highlight their work in support of children, young people and their families in the local area.