The Traveller Movement (https://travellermovement.org.uk/) is a charity that supports the Gypsy, Roma and Traveller community in England and Wales and helps challe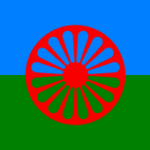 nge discrimination against GRT people.
They recently ran a national art competition open to all GRT children to find a design for their official 2022 Christmas card.
Cognus' Traveller Education Service promoted the competition with some of the children we support in schools. We had lots of interest and submitted some brilliant masterpieces. Amazingly, 5 of our children made it down to the final 10 in the competition and although we were pipped at the post, we are extremely proud of them for such a wonderful achievement. We obviously have a very talented group of artists amongst our Sutton Gypsy, Roma and Traveller pupils.
Huge congratulations to them all!
Our 5 finalists' designs are featured below: