We are pleased to announce that Kate Leyshon, the Headteacher of Sutton Virtual School, joined more than 43,000 people across the country and around the world to run the Virtual London Marathon on Sunday 4 October.
Kate ran to raise £1,000 to help fund a sports initiative project for these children. And, despite strong winds and rain, Kate completed the 26.2-mile course in her hometown, Horsham, in just 4 hours and 51 minutes.
Sutton has parental responsibility for many Children Looked After and Kate believes that we can influence our young people by demonstrating positive approaches towards exercise and health.
The project will promote the importance of physical exercise and get improved opportunities for Children Looked After and Care Leavers to access big sporting events such as the London Marathon.
The marathon was due to take place on 26 April but was postponed until 4 October due to COVID-19. This year's runners were encouraged to run their own 'virtual' route of the race over the weekend using the Marathon's app. For Kate, this included 20 laps around a muddy field at Horsham Rugby Club.
Kate says: "Running the Virtual London Marathon on Sunday was a real privilege.
It was certainly tough, and the weather added that extra level of challenge but with the amazing support from my friends and family, I am so pleased to have completed it. I kept myself going by reminding myself of the children that I am doing this for."
Joanna Cassey, Managing Director of Cognus, said: "Everyone at Cognus is in absolute awe of Kate's epic achievement, and we are extremely proud of her. Kate has been training hard for the marathon since April, fitting training around work and family, and going out for two-hour runs in dark, wet evenings. Her commitment to raise funds for a very special group of young people, and seeing her video during the marathon, is truly inspirational."
Kate was lucky to gain one of the 40 London teacher spaces allocated for the 40th year of the London Marathon, an opportunity she wanted to use to raise the profile of the work of Virtual Schools across London who do everything to ensure the best education for children in care.
To support Kate's cause, please visit her Just Giving page at https://www.justgiving.com/crowdfunding/kate-leyshon
Watch Kate's video during the London Marathon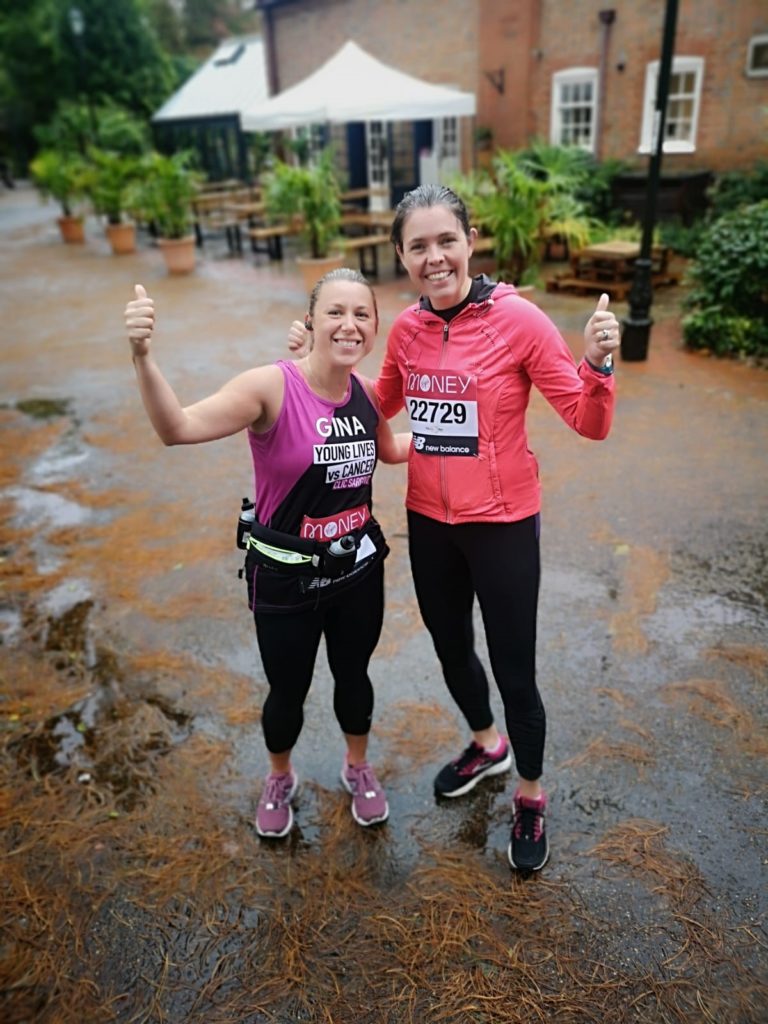 Pictured: Kate Leyshon (right) and fellow runner, Gina Leadbeater, who was raising money for CLIC Sergent cancer charity.