Being a new academic year, school's often welcome several new staff members to their team.  Some may not be new to borough, but they are certainly new to specific roles.  On 18th October 2023, the Education Safeguarding Team delivered DSL New to Role training to 28 new safeguarding leads.
It was so useful to meet others who are in the same position as me.  There is a lot to learn but the training and resources will be helpful.  It was great to meet the Education Safeguarding Team.

(Secondary DSL, October 2023)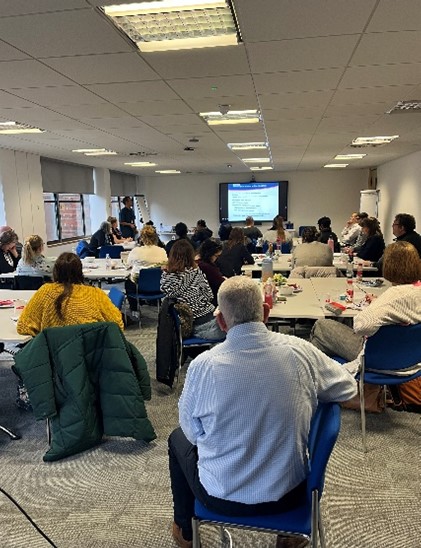 This year the team also organised drop-in sessions for DSLs new to the borough.  On 27th September we had 15 DSLs attend.  It was an excellent way of being able to introduce ourselves, go through policies and practice in Sutton and answer any questions ahead of the full day training session.
I come from Croydon and all I will say is the support in Sutton is so much better.  It will take me a while to fully digest all the differences, but I already feel more supported than I ever have.

(Primary DSL, September 2023)
We have a strong DSL Network in Sutton. Safeguarding can be an isolating role and it is important to reach out and engage with the support that is available. We are in this together!
Our training offer for 2023-2024 is available to access here:
Event List : Safeguarding (event-booking.org)
Our bitesize training materials are available here (with new content added each half-term):
Bitesize Safeguarding Training Videos and Accompanying Slides – Cognus