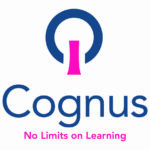 Thought Leadership (March 2022) – Cognus Therapies and London Borough of Sutton Working Together to Support Young People as They Transition to Adulthood
In the London Borough of Sutton, the Preparing for Adulthood agenda is endorsed for all children and young people but especially from Year 9 and with a more intensive focus within Post-16. The Preparing for Adulthood (PfA) programme is delivered by the National Development Team for inclusion (NDTi). This programme is funded by the Department for Education as part of the Delivering Better Outcomes Together consortium.
The Post-16 Team in Cognus Therapies is led by two Highly Specialist Therapists, Ashlea Stephens (Speech and Language Therapist, SaLT) and Emma Perridge (Occupational Therapist, OT). Ashlea and Emma are extremely experienced in their field, having undertaken University qualifications and then working for many years in various posts both in the U.K. and South Africa. They have developed their roles at Cognus through further collaborative working and attending a range of relevant training courses. Together, they are responsible for overseeing the therapy provision and service development for Post-16 in Sutton.
As the service has grown, the Post-16 team has expanded from just a single therapist in 2017, to more than 10 staff contributing to the work they do now. Ashlea and Emma clinically supervise the team of Specialist Therapists and they have recently inducted a Speech and Language Therapy Assistant, who is responsible for an important part of the therapy delivery. The team work with young people to develop their independence and reflect best practice guidelines for working with young adults as outlined in the PfA agenda as well as the SEND Code of Practice – please refer to Chapter 8.
The Post-16 team is part of a larger team within Cognus Therapies who provide SaLT and OT services for local children and young people with therapy needs.  The Post-16 team, work closely with colleagues to ensure that therapy intervention reflects the current needs and stage of development of a child or young person.
There is a lot being done to equip staff in the London Borough of Sutton to facilitate good transition from Secondary to Post-16 provision. Sutton has developed a PfA working group led by Oonagh Bensberg (Development Manager – Education) and Carolyn Scott (Commissioning Manager – SEND). As part of this, a range of professionals come together on a monthly basis to share news, events and best practice to ensure a joined up and consistent approach to PfA in the borough.
Through this, Sutton also recently hosted a series of seminars focusing on the four PfA outcomes: Supported Employment, Independence, Health and Community Inclusion. These seminars gave a whistlestop tour of the incredible work being done by local partners in the borough to enable young people to prepare for independence. Fiona Phelps (Assistant Director of Education and SEND) introduced the series of seminars with the following sentiments:
"Preparation for Adulthood is a key part of our Ambitious for SEND programme, and I am very excited to be introducing these important events: whatever our role, we need to support our young people with SEND to enjoy, and actively contribute to, their best adulthood.
All four areas of the Preparation for Adulthood agenda are vital, but for young people with SEND, independence and social inclusion are particularly important: when these are in place, employment and being healthy can become easier, so we need to make sure we help prepare our young people in these areas from the earliest point that we can.
It has been so good to see the local area coming together to collaborate and develop these events; there has been such energy and enthusiasm about making sure we can, and do, support our young people with SEND in Sutton to have aspirational and fulfilling adult lives – we are, as a local area, committed to effective Preparation for Adulthood."
As young people move towards adulthood, best practice indicates a shift in focus from intensive packages of therapy working directly with the individual, to more focussed work with communication partners and the environment. Although sometimes it can be difficult for young people and parents to manage the transition from such intensive therapy provisions to more of a maintenance approach to therapy, this type of strengths-based intervention focusses on functional skills – that is, the skills young people need in daily life. This approach is more appropriate as young people progress through school to college, as it is more focussed on preparation for adulthood and the life that the young person will lead. Evidence for this can be found in the Royal College of Speech and Language Therapist (RCSLT) ALD position paper .
The following comments come from a parent of a young person who previously received weekly SaLT and OT in a specialist independent day school, and now accesses monthly therapy sessions within a large, mainstream college with a foundations base:
"My son has been fortunate over the years to receive a high level of therapy input, mainly due to being within a highly specialist provision. Therefore, when the time came for him to move into a larger, less specialist post-16 environment it was very concerning. Thankfully (due to his EHC plan being regularly updated to reflect his needs) we were able to secure an appropriate level of therapy support.
As my son has matured it actually continues to be essential for him to receive therapy input.  Having therapists that specialise in working with young adults makes a huge difference to the support offered and ultimately the future success for my son being equipped with the appropriate skills to thrive in a broader environment."
The team is in the process of forging relationships with the non-maintained independent schools in the borough, who provide intensive in-house therapy. They hope to facilitate a seamless transition from these provisions to a range of different Post-16 settings.
There have been amazing advances within the London Borough of Sutton in terms of Preparation for Adulthood  through the local offer. The PfA working group are committed to their focus in this area. In January 2022, the Preparing for Adulthood programme released a Must Do Guide, which outlines all relevant and necessary improvements.
The Post-16 team at Cognus Therapies are also committed to improving their service through the following channels:
The team source regular feedback from service users. A young man known to SaLT, recently spoke about his experiences in a piece he recorded for Education Untapped (Cognus Limited's podcast series):
"When I started working with Cognus Therapies in 2016, it felt more mature and age appropriate, and this was very good for maintaining my self-esteem. I found it more useful and constructive…forever grateful."
You can listen to the full podcast here: Education Untapped Podcast – Encouraging diversity in the world of disability – Cognus.
In Summer 2020, Ashlea embarked on an exciting project linked to service evaluation. The 'Long Term Achievement and Maintenance of Outcomes' project aims to track what happens to young people who leave education in Sutton, in relation to the PfA outcomes. Service evaluation projects such as this, as well as larger scale research projects are imperative in order to ensure the service is functioning as efficiently and as effectively as possible.
The team are keen to develop partnerships and understand the referral pathways into other services such as Adult Community SaLT and OT.  Ashlea and Emma recently visited the Sutton job fair to promote awareness of the services that Cognus Therapies offer. The hope is to further support young people who leave education and best equip them in their future workplaces.
Cognus Therapies look forward to working more with local agencies and employers and would welcome contact from anyone who would like to collaborate to support young people in their journey towards adulthood.
Telephone: 020 8323 0450
Email: cognus.therapies@cognus.org.uk
Website: https://www.cognus.org.uk/services-for-professionals/cognus-therapies/
Twitter: @CognusTherapies
Address: Cantium House, Railway Approach, Wallington, SM6 0DZ